Welding of Ferrous and Non-Ferrous Metals
We offer welding of aluminium, steel and stainless steel structures.
Once precise welding of ferrous and non-ferrous metals is complete, we can also perform machining operations on the welded part. We emphasise maximum welding accuracy to meet the demands of the mechanical engineering, food or electrical engineering industries.
Basic overview of welding services:
welding methods: MIG and TIG
accuracy after machining: 0.02 mm / bm
max. weight of the weldment: 3 000 kg
Applications:
Mechanical engineering
Civil engineering
Automotive
We are able to provide 3 types of surface finishes: painting (wet – spraying or brush-painting), powder coating and zinc-plating (hot-dip or galvanic).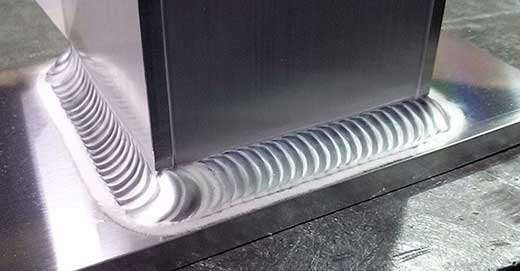 Looking for fast and high-quality metal welding?
Send us your request for proposal – we are sure to find a solution for you.