We perform bending of plexiglass, polycarbonates and plastics for technical applications. Our plastic bending operations are performed on a WEGENER semi-automatic plastic bender.
We offer plexiglass and polycarbonate products in three colour designs – clear, opal and smoky (bronze).
We are capable of fitting the material with one-sided or double-sided UV protection.
Basic technical parameters:
the machine contains 2 heating units
maximum length of bent profile: 3050 mm
bending angle: 10 – 90°
bent material thickness: 3 – 15 mm
Applications:
Advertisements (illuminated panels, stands..)
Engineering (housings for machinery…)
Household and other uses (aquarium covers, home lighting…)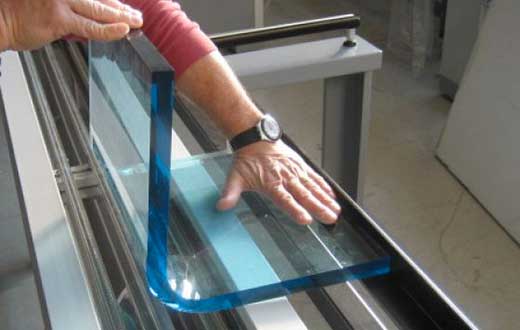 Looking for quick and high-quality Plastic Bending
Send us your request for proposal – we are sure to find a solution for you.